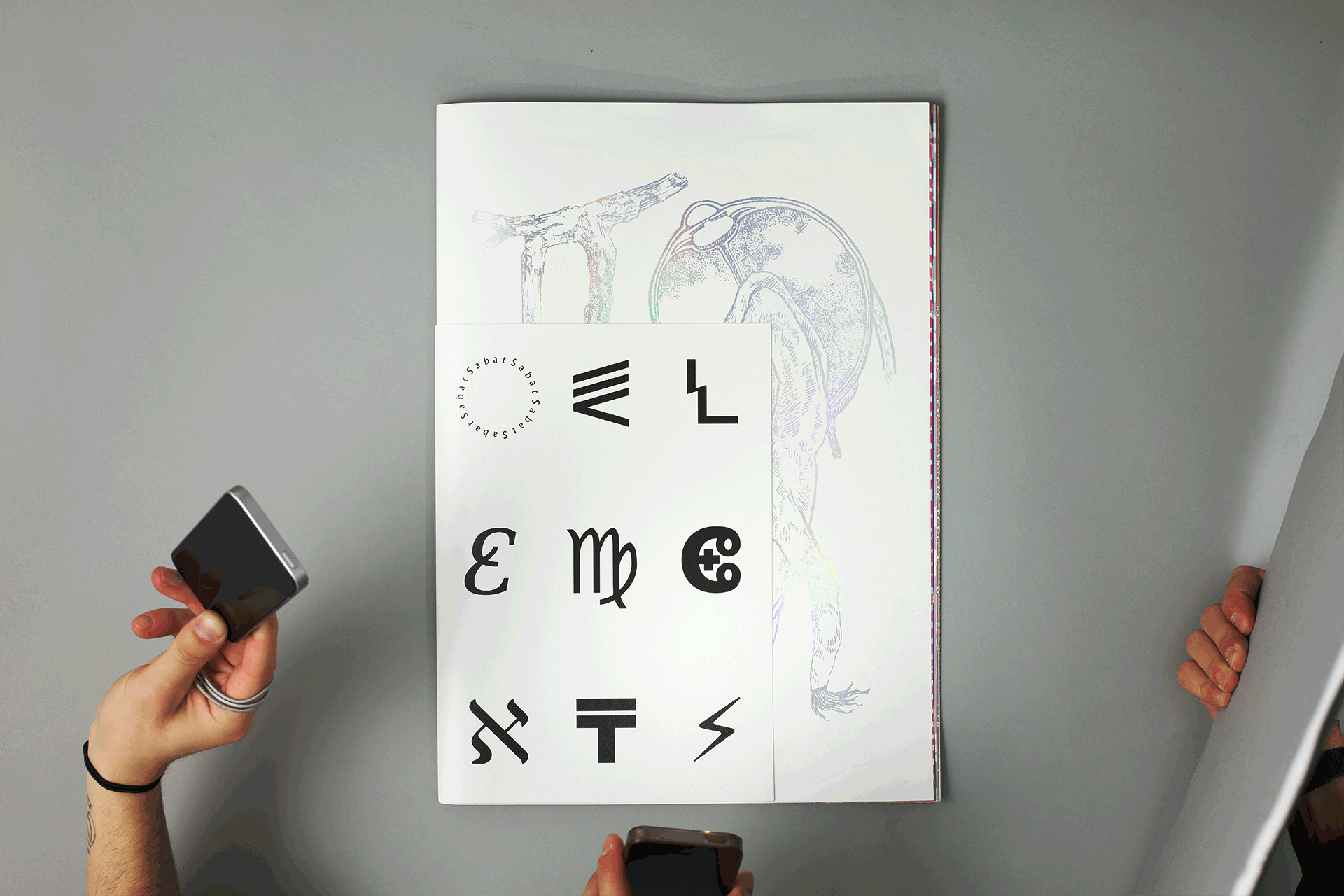 Cover with hollographic foil.
The back of the text pages displays quotes from the texts, creating extra typographical posters.
Every poster was illustrated by a different artist inspired by one of the elements.
Video art
Ossian Melin was commissioned to create 5 videos inspired by the elements. The full series can be seen at Sabat's website.