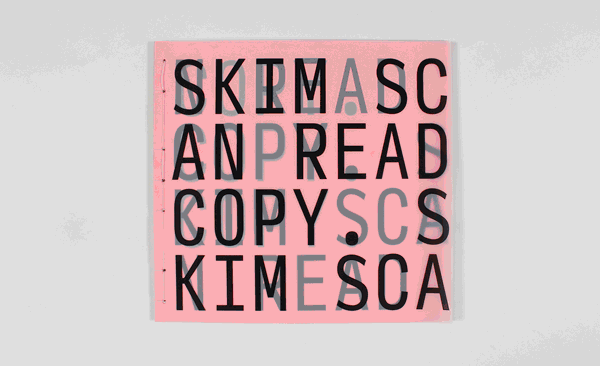 Final outcome of my Master's Degree. It investigated the process of mutual influence that new media have over older media (and vice-versa) through the creation of a hypermediated zine that discusses contemporary subjects such as surveillance, information overload, life-editing and copy. From a technical perspective, it uses the material qualities of print media and visual artificies to make familiar situations "unfamiliar" in an attempt to provoque questioning from the reader about our digital society.
The publication has two beginnings. It was printed in Risography and uses transparent paper and other 2 stocks of paper. Images were stollen from Facebook, texts from books and internet.
See project on Behance.
MA in Graphic Design at London College of Communications.
Tutor: Vanessa Price
Year: 2014