Vuelo is a pharmaceutics company that aims to show new life possibilities to their clients. We envisioned a logo that is an abstraction of flying supported by a strong base and presented in bright colours.
See project on Behance.
Design Studio: Saad Branding+Design
Creative direction: Lucas Saad
Year: 2016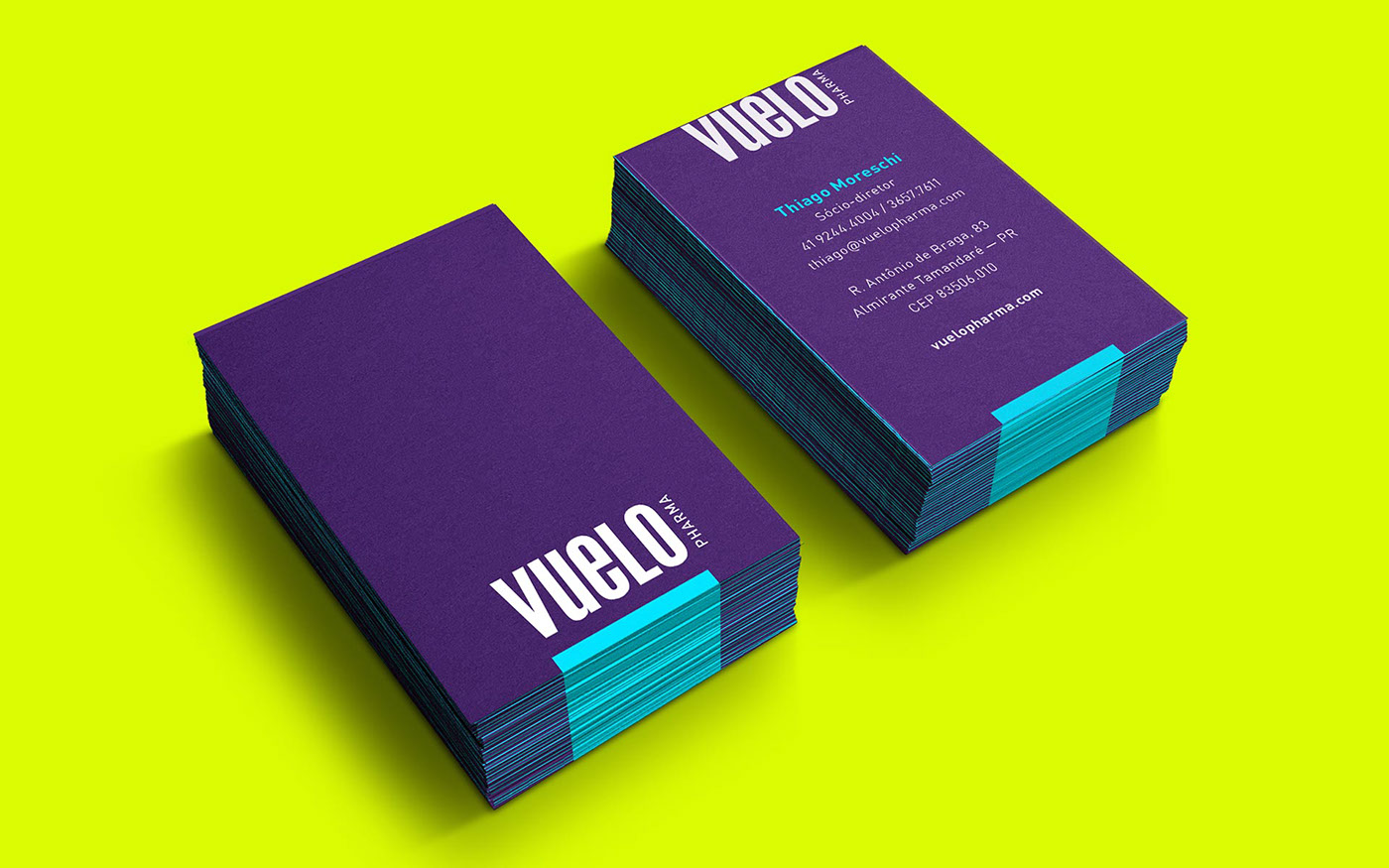 Positive messages are displayed in bold typography placed at different heights interacting with the heavy bar at the bottom and photography: "walk more", "dance more" and "smile more".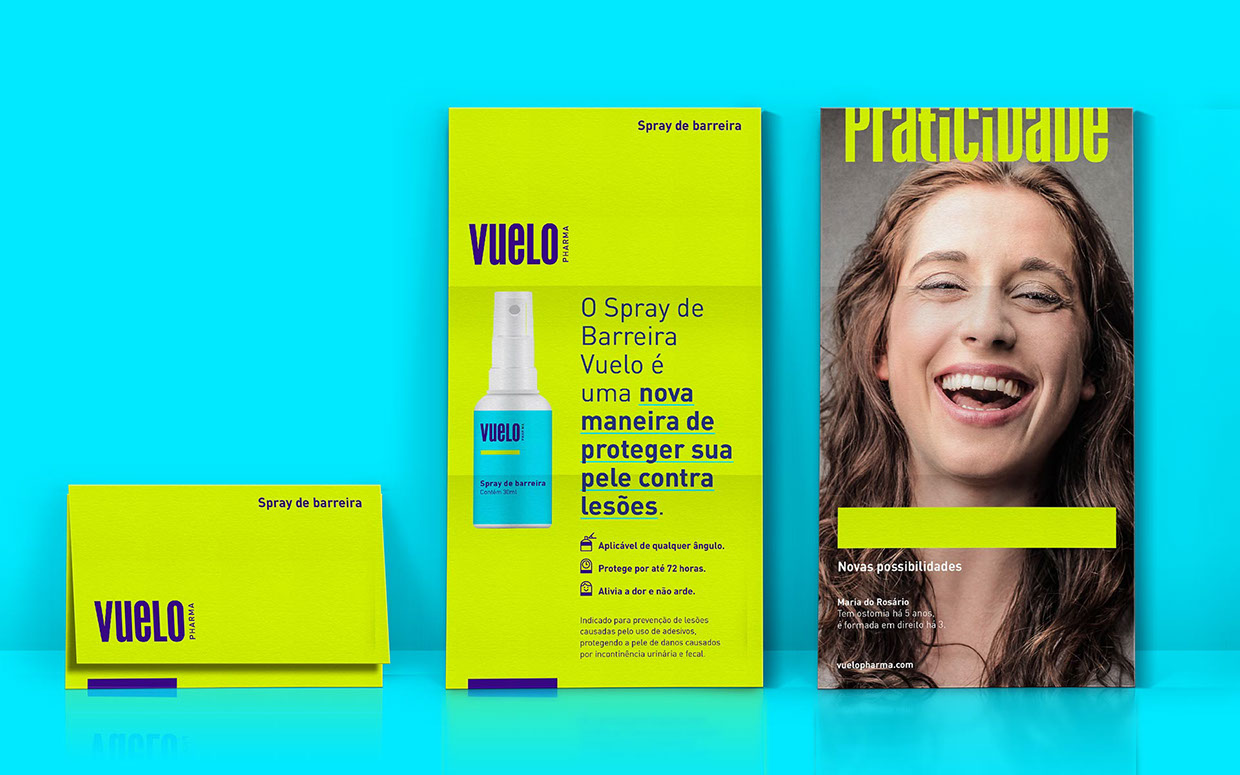 The positioning of the logo at different heights creates a playful animation to transmit the concept in packaging and printed material.